Year 5 - Rosa Parks
Welcome to Year 5 Rosa Parks class!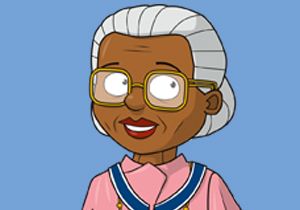 Take a look at our class page to find out important information and dates as well as what we are up to in school!
Helping to support your child's learning at home during school closures.
General
Twinkl have made loads of resources accessible. Just click on the parent's hub - https://www.twinkl.co.uk/
Brain Pop has extensive educational resources and is offering free access. Just follow the link for the instructions about getting free access - https://www.brainpop.com/
Maths
English (Includes reading and spellings)
History
Our Topic next term (Summer 1) is World War II.
Science
Art
PE
These channels on YouTube will keep you all fit and active at home:
Joe Wicks Workout
Cosmic Kids Yoga
French
Duolingo is a great place to practise your French. Although you can create a profile, you don't need to. Just start with the basics and begin collecting your XP! (You can also use Duolingo to begin learning other languages, at any age) - https://www.duolingo.com/
Another great website the children love - https://www.french-games.net/
Computing
Other things to do at home:
Keep a diary (this would be fascinating to keep and share with people in the future!)
Practise your times tables (write them forwards, backwards, out of order and also work on the division facts)
Test your family (make a times tables or spelling test for them - who can get 10 out of 10? Test everyone in your family and see who gets the top score!)
Write a letter to someone in your family who doesn't live with you. Maybe they will even write back!
Make a postbox in your house and everyone can write letters to each other - take it in turns to be the post person and deliver the mail!
Play any board games you have. You could start a league table to keep a record of who wins the most and least.
Cook or bake together (even if it is as simple as making a sandwich together)
Write a book (will you be the next JK Rowling? You could even write a series of books about the same characters!)
Do some research about your family and make bar charts with the data (favourite colours, favourite foods and so on)
Interview someone in your family and find out things you didn't know about them.
Set up a points chart for things like keeping your bedroom tidy and doing household chores - at the end of each week, whoever has the most points is crowned "House Mega-Star".
Make play-doh (flour, a little salt and enough water to make a dough). What will make the best dough? More flour? More salt? Less water? Experiment to find the best play-doh recipe.
Household Olympics - every day run a different event (how about who can run up the stairs fastest? Or balance on one leg for the longest? Or do the most star jumps during the Eastenders opening music?)
Put on a concert (plan who will sing or perform what, find backing tracks on YouTube with adult help, rehearse, work out what you will wear, make a leaflet about it, make a poster to tell people in the house when it will happen)
Teach someone in your house some of the French you have learned. You could even teach the dog or cat, or even a teddy!
Take care and look after each other
Miss Buttery
​​​​​​​